Module Configuration
Each KIR128 module has a built in web page that allows you to configure it to your requirements.
To access the module from your PC type the IP address or module name into your browser bar. If still at factory default this will be:
http://KIRA128 or
http://192.168.1.31
(note the lack of "www")
The welcome page should now be visible on screen (see "troubleshooting" if this does not happen)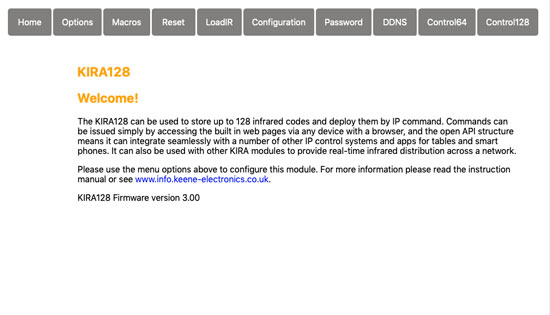 Click "configuration" and a password request box will appear.
The user name is: Keene
The password is: Electronics
The first letter is a capital in both cases and it is case sensitive.

You can now use the configuration pages to make a number of changes. Please click the menu tabs for an explanation of each item.