Options page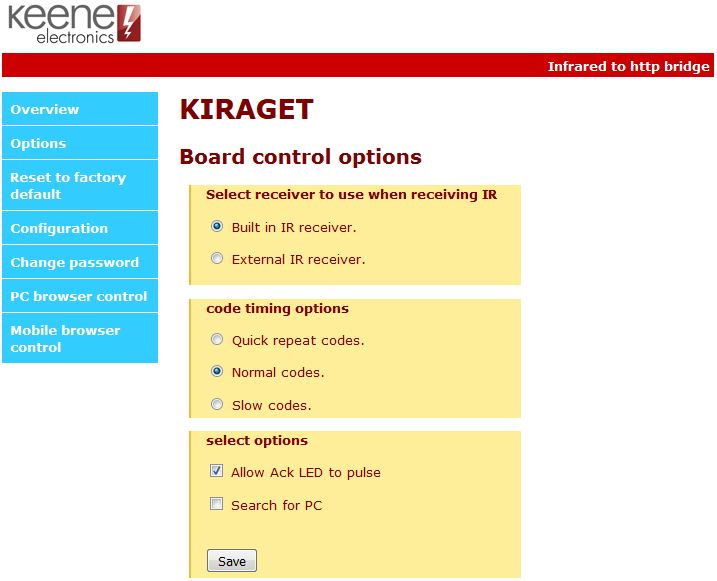 Here you can choose whether to use the built in IR receiver (default) or an external IR receiver (see optional accessories).
You also have a choice of infrared code timing; Quick, Normal or Slow. Normal is the default and it is advised to leave in this setting unless you are experiencing difficulty capturing the required code.

Allow acknowledge LED to pulse. This normally pulses to confirm network activity and can be turned off should you wish.