Java Software
This program is used across a range of KIRA products. Whilst much of the functionality of code learning and storage is not relevant to the KIRAQ module it may still prove useful as a means of locating modules, viewing the network traffic and performing firmware updates if required.
The Keene software and utiltites can be downloaded here
Unzip the downloaded file into the directory of your choice and click the "Kira.exe (or "Kira.jar") file to launch the program.
Note: The program runs under java and for it to work correctly on your computer you must have the latest version of java installed. The java software is free and your system can easily be checked and updated by pointing your browser at www.java.com and following the links.
The program should look like this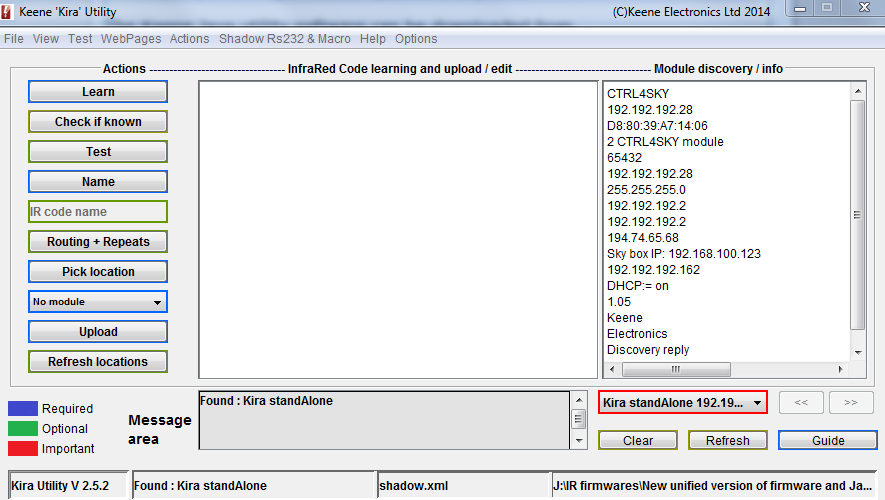 Follow the other sections on the help menu opposite for an overview on operation.