Browser control
This page gives you simple, instant control of each output from any web browser.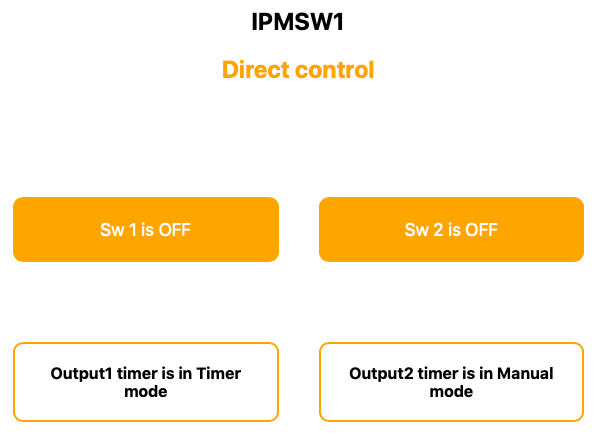 The buttons tell you the current state of each output and also whether a timer event is scheduled or active.
If you wish you can configure this page to be the first page displayed when the IP address is entered. This option is set via the home page:

Clicking the index page link (or the Keene logo) will take you back to the menu options.
The pages are fully responsive and will work just as well on phones and tablets as well as dektop devices.