Login
From the top menu of the utility program select "web pages" then "open index page".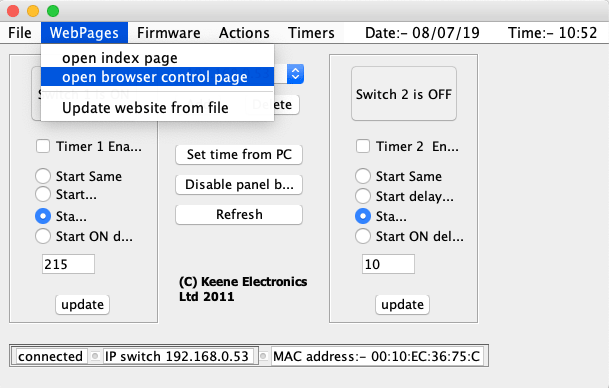 This will open your default browser and take you to the login page of the IPMSW1. You will be asked for username and password. If at factory default
The user name is: Keene 
The password is: Electronics
The first letter is a capital in both cases and it is case sensitive. These can be changed within the menu "Configuration" page.
The welcome page below should now be visible and you are now ready to control and configure your switch.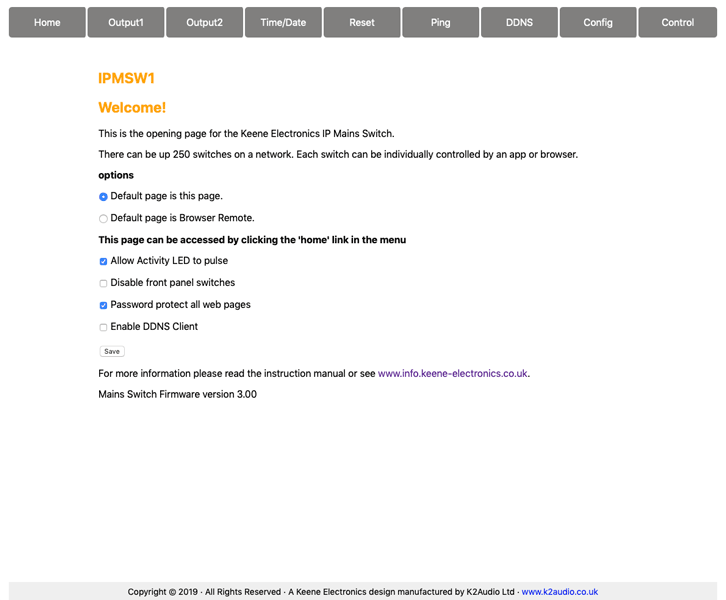 If you are unable to see this page please see the "troubleshooting" section.