Web Pages update
From time to time updated web pages may be made available. They will be contained within the software package download and will have a .bin extension. The Firmware will have a .hex extension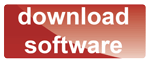 To update the web pages, launch the Java program (KIPSC) and select:
Menu option > WebPages > Update website from file
This will open a browser page with the following message:
404: File not found Use MPFS Upload to program web pages
Click on the MPFS Upload link and "choose file". Path this to the folder containing the files, select the appropriate .bin file and press "upload".
If all went well you should now see
MPFS Update Successful Site main page
Clicking main page will now return you to the main browser control page.
Note  - updating the web pages will normally preserve all of the configured settings within the module, although it is always good practice to make a note of your preferred settings in case of failure.