IR & Network Activity Window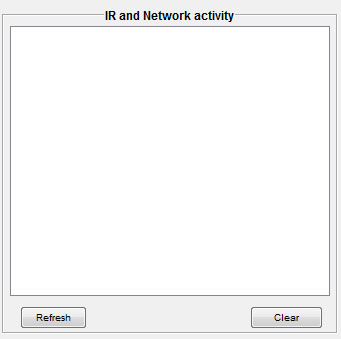 This window stays empty by default. It can be enabled from the "Options" menu > Show all activity in activity panel: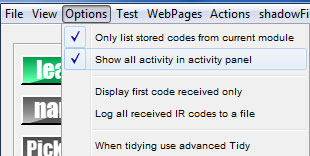 Once enabled then all network and IR traffic will be shown in detail. Upon discovering a module the first batch of information shown will be :
Hostname
IP Address
MAC address
mode of unit
IR port
last IP address
Subnet mask
Gateway address
DNS 1 address
DNS 2 address
Target address
PC address
DHCP state
DDNS state
Firmware version
Text description of answer type
For a more in-depth explanation please read the "Find Modules" section within the API details.doc (included as part of the zip file with the java program).