Third Party Software
Here we maintain a list of software from other developers that can be used with the IR Anywhere modules:
Demopad
The IR Anywhere modules are compatible with the fully customisable Demopad Software for iPad & iPhone.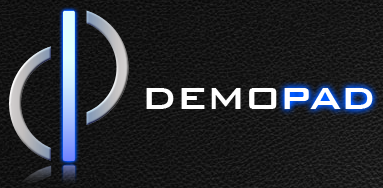 MyAV

MyAV Home Control is an Android app providing easy IP Control for A/V Receivers, Blu-Ray Players, Televisions, Set-Top Boxes, Media Streamers. Onkyo, Yamaha, Denon, Marantz, Pioneer, Sony, Samsung, Panasonic, Virgin Media, Humax, and of course Keene KIRA modules.
EventGhost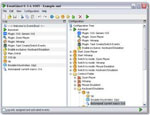 EventGhost is an advanced, easy to use and extensible automation tool for MS Windows. It can use different input devices like infrared or wireless remote controls to trigger macros, that on their own part control a computer and its attached hardware.
Full details and download can be found on the EventGhost web site. (see Melloware EventPhone below for iPod & iTouch applications). Our thanks to Lee Dobson for developing the IR Anywhere plugin (screengrab will open in a new window).
Melloware
Melloware produce the Eventphone, Intelliremote and Intelliphone applications, all of which can be used in conjunction with the IR Anywhere
IntelliRemote (Apple OS & Android)

Intelliremote is a software program that gives you complete remote control of your Home Theatre PC infrared or radio frequency remote and unlocks its true potential.
Intelliphone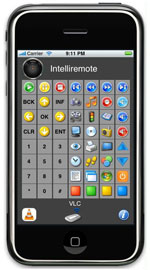 Intelliremote Client for iPhone/iPod Touch is a native iPhone application that allows you to control your home theatre PC running Windows.
Eventphone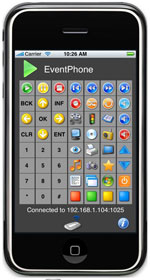 EventPhone is an EventGhost Client for the iPhone/iPod Touch and is a native iPhone application that allows you to control your home theatre PC running Windows.
Full details and download can be found on the Melloware web site. Our thanks to Emil for incorporating compatibility for the IR Anywhere.
Android OS - Reymote
reYmote is a customizable universal remote control for Android. Configure, layout and style your personal ultimate remote directly on your Android device.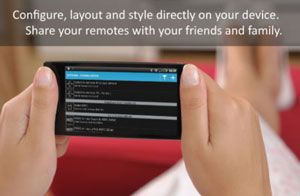 @HomeAutomation
The IR Anywhere modules are compatible with the AtHomeAutomation hardware system.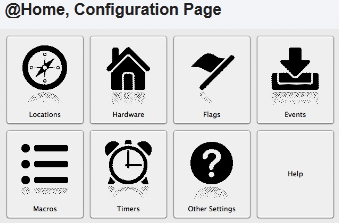 Touch-IR
Touchcontrol is a powerful app that turns your iPhone, iPad, or iPod Touch into a customisable universal remote control. Touchcontrol interacts with a variety of devices and other applications to send commands from your iPhone/iPad/iPod to your PC, A/V equipment, and other IR- and network-controlled devices. In addition, Touchcontrol also allows you to control processes and applications, including mouse control and keyboard input, on your Windows PC directly from your iOS device.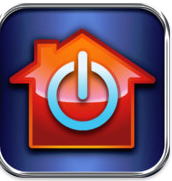 Mote
Mote is a very flexible application that allows you to use your iPhone or iPad as a fully featured remote control. Used with a KIRA / IRCM you can control any IR device, and (with a KIRARS232) and the optional CTX35 X10 interface, all of your X10 lights and appliances as well. You can address more than one Keene device so the amount of stored codes is virtually limitless. You can also group codes into "activities" for example "watch DVD".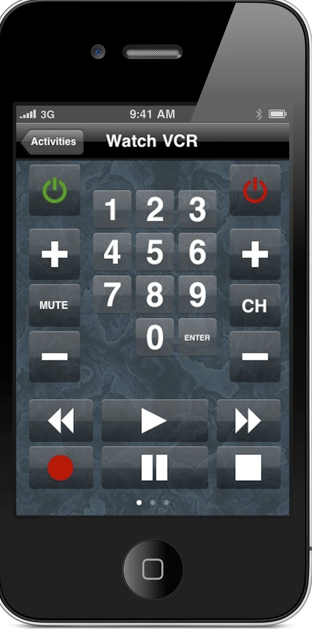 TouchSquid
Keene and TouchSquid have entered into a technical partnership and the IR Anywhere modules can be used with the TouchSquid Universal Remote Control Android app.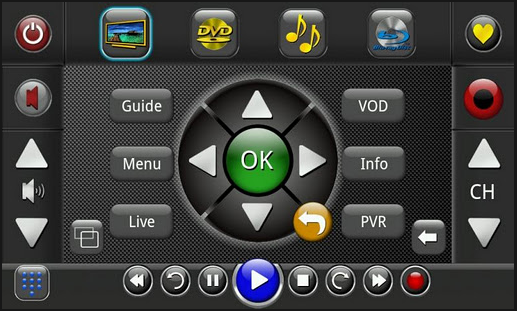 OpenRemote
OpenRemote is software integration platform for residential and commercial building automation. OpenRemote platform is automation protocol agnostic, operates on off-the-shelf hardware and is freely available under an Open Source license. OpenRemote's architecture enables fully autonomous and user-independent intelligent buildings. End-user control interfaces are available for iOS and Android devices, and for devices with modern web browsers. See the wiki page for KIRA integration.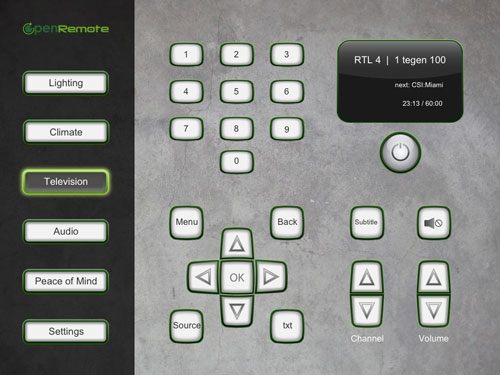 UnifiedRemote
UnifiedRemote is an app that lets you control your entire Windows computer from your Android or Windows smartphone. In short, it turns your device into a WiFi or Bluetooth remote control for all the programs on your computer. It now also supports integration with Keene KIRA devices as an embedded network IR Blaster. See here for details.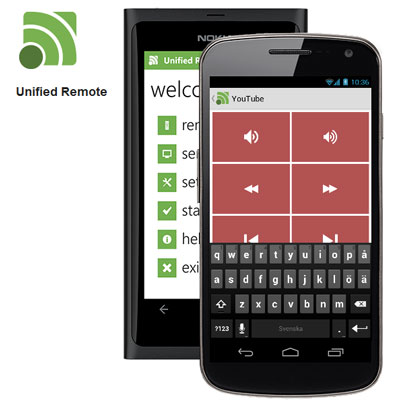 Control4
Control4 Drivers are available from extravegetables that enable the KIRA products to be used with Control4.